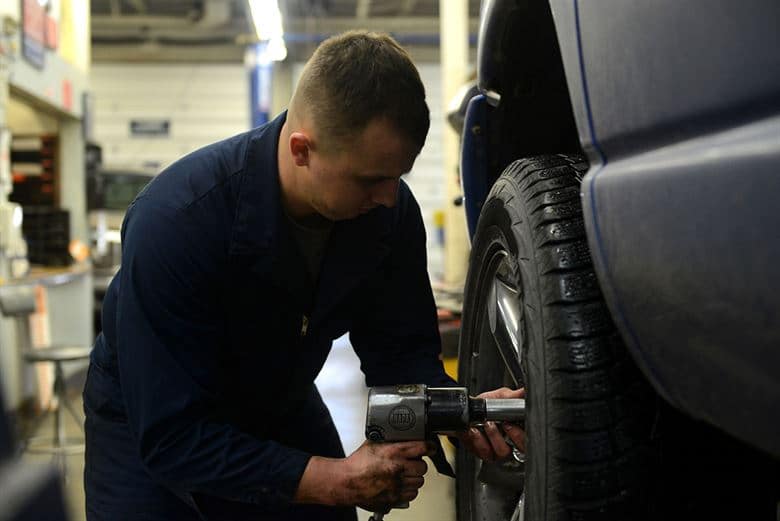 Your tires are one of the most important parts of your vehicle. A good set of tires can make all the difference when driving on bumpy roads or tough terrain. There are countless types of tires on the market, so let Island Auto Group help you find the best tires for your specific driving needs.
Most people drive to get to and from work and to run errands. If you are this type of driver, you don't need special tires. However, you do want high-quality and reliable tires so you can have peace of mind as you drive around town. At Island Auto Group, we carry top-quality tires made from the most trustworthy manufacturers in the country. We can help you match tires to your vehicle for the best fit possible.
If you are an off-roading enthusiast, you need tires that can keep up with your adventurous driving style. Off-roading tires are designed specifically for driving in sand, mud, and dirt. A well-crafted set of off-roading tires can help your SUV or pickup truck handle whatever is thrown at it.
Do you live in a colder climate? If the winters in your area are rough, you need snow tires. Snow tires can make all the difference when you're traveling in poor road conditions. Snow tires are made to handle snowy roads, slush, and ice. Whether you live in a cold climate, you're traveling to a ski resort, or you're going to see family in a cold region, snow tires can make hazardous road conditions a little safer.
To find the perfect set of tires for your car, contact Island Auto Group. Our team can help you pair tires to your vehicle, no matter the year, make, or model or your current car. We have several locations on Hylan Boulevard in Staten Island, we hope to see you at one of them!