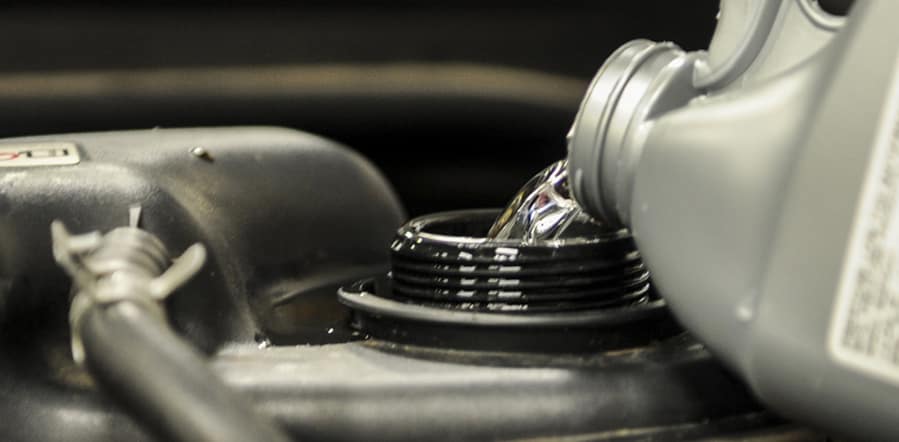 Your vehicle needs fluids to keep running. Cars require several different types of fluids, which serve a variety of purposes. We're here to explain what the different types of fluids are and why they are necessary to keep your car running.
Cars are designed to handle every type of weather condition. Antifreeze (coolant) helps raise the levels of heat your engine can take, which allows your vehicle to function during the hottest days of the year. Be sure to check your antifreeze at least once a year during the springtime to make sure the levels are high enough to handle the upcoming warm weather. Antifreeze and coolant also help your vehicle work in cold weather, so consider a fall-time inspection as well.
Motor Oil
Motor oil is used to keep the engine lubricated. A car's engine is made up of many moving metal parts. These parts frequently rub against each other, which can cause wear and tear without proper lubrication. Maintaining the appropriate oil level, and making sure this oil is fresh and clean, can help your engine run without any problems.
Important Fluids
In addition to antifreeze and motor oil, there are several other important fluids that keep your car running. For example, brake cleaner keeps brakes clean and lubricated. There's also battery cleaner, which can keep your battery area clean and free of corrosion. Transmission fluid is designed for automatic transmission and can improve the performance of your car.
Whether it's time for you to get an oil change or you need brake cleaner for your car, get in touch with Island Auto Group. We can service your vehicle, no matter the make or model. Our locations are conveniently located on Hylan Boulevard in Staten Island, New York. Feel free to give us a call at any of our locations to schedule an appointment today!