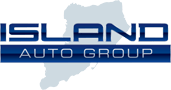 Whether you've decided you no longer want a vehicle or you want a new vehicle, sell your car to Island Auto Group. Selling your vehicle is easy cash. It's also a great way to get a discount on a new vehicle. If you want to get a good price for your current car, make sure to get in touch with our team at Island Auto Group. 
Selling your vehicle is a breeze when you work with Island Auto Group. We will buy your car, even if you don't buy one of ours. We'll even buy your vehicle if you're stuck in a lease or loan. Ownership and condition are out of the picture when you sell your car to us. We strive to make things as easy as possible for you. 
First things first, schedule an appointment for a vehicle appraisal with Island Auto Group. You can also simply stop by our showroom and a member of our staff will assist you. Our professional maintenance team will evaluate your vehicle to determine its value. Once we appraise your vehicle, we'll give you a fair number that we're willing to pay to take your vehicle off your hands. 
After we've provided you with an appraisal, all you have to do is say yes! Then, we'll provide you with paperwork to sign and a check for your car. It's that easy. 
To get started with your Island Auto Group car sale, visit our website and navigate to the "sell my car" tab. Just fill in an appointment time, your vehicle information, and your contact information, and you're all set. Our team at Island Auto Group looks forward to working with you!