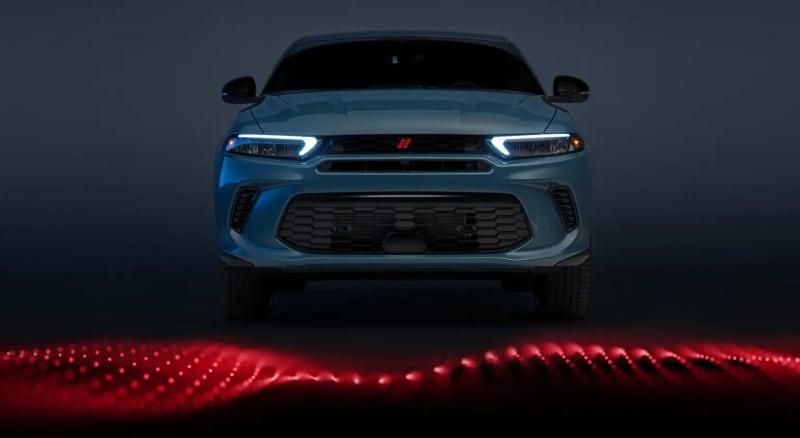 ---
Are you a die-hard Dodge fan like us? Then you won't want to miss out on what's heading our way from one of America's top manufacturers. The ones who brought us top muscle cars, like the Challenger and Charger, continue to bring their A-game with the 2023 installments. 
2023 Dodge Models - Most Relevant Changes & A Couple Farewells
2023 Dodge Charger (Final Edition) 
The "last-call" 2023 editions of the Charger and Challenger are the final iteration of both models. Dodge, like many other car markers, will head more toward electric cars. The four-door charger will have a "last call" plaque mounted underneath its hood for commemoration. As usual, the 2023 Charger will have a lot of powertrain options depending on which trim you select. These range from a 300-hp V6 all the way to a stellar 807-hp supercharged V8 (with the SRT Hellcat Redeye Jailbreak). This will also be a last hurrah for popular exterior colors such as the returning Plum Crazy and B5 Blue. 
2023 Dodge Challenger (Final Edition) 
Dodge also bids farewell to its iconic two-door muscle car, the Challenger. This one also has the "last call" plaque underneath the hood, and will have a few special edition trims like the Scat Pack Swinger and Black Ghost. Plum Crazy and B5 Blue paint is available for this series as well, as are engine features comparable to the Charger.
2023 Dodge Durango 
Now, let's look at Dodge's sturdy three-seat SUV, the Durango. There aren't too many major alterations other than the return of the SRT Hellcat trim, which was only made in 2021. That version may very well be the king of SUV acceleration since it can reach 60 mph in 3.4 seconds. 
2023 Dodge Hornet 
It's been over a decade since Dodge released a brand new model, but behold the Dodge Hornet, a smaller crossover SUV, and the company's first plug-in hybrid electric vehicle (PHEV). This model gives you 30 miles of all-electric range and 288-hp if you select the Hornet R/T trim. Both that version and the standard model have all-wheel drive, lots of terrific safety features, and plenty of infotainment. 
That's most of what you'll find with the Dodge models in the 2023 lineup. As always, you can find out more about all the latest cars, trucks, and SUVs by following
Island Auto Group
. If you'd like to learn more about these vehicles, feel free to contact our Staten Island office anytime at 
718-987-7100.