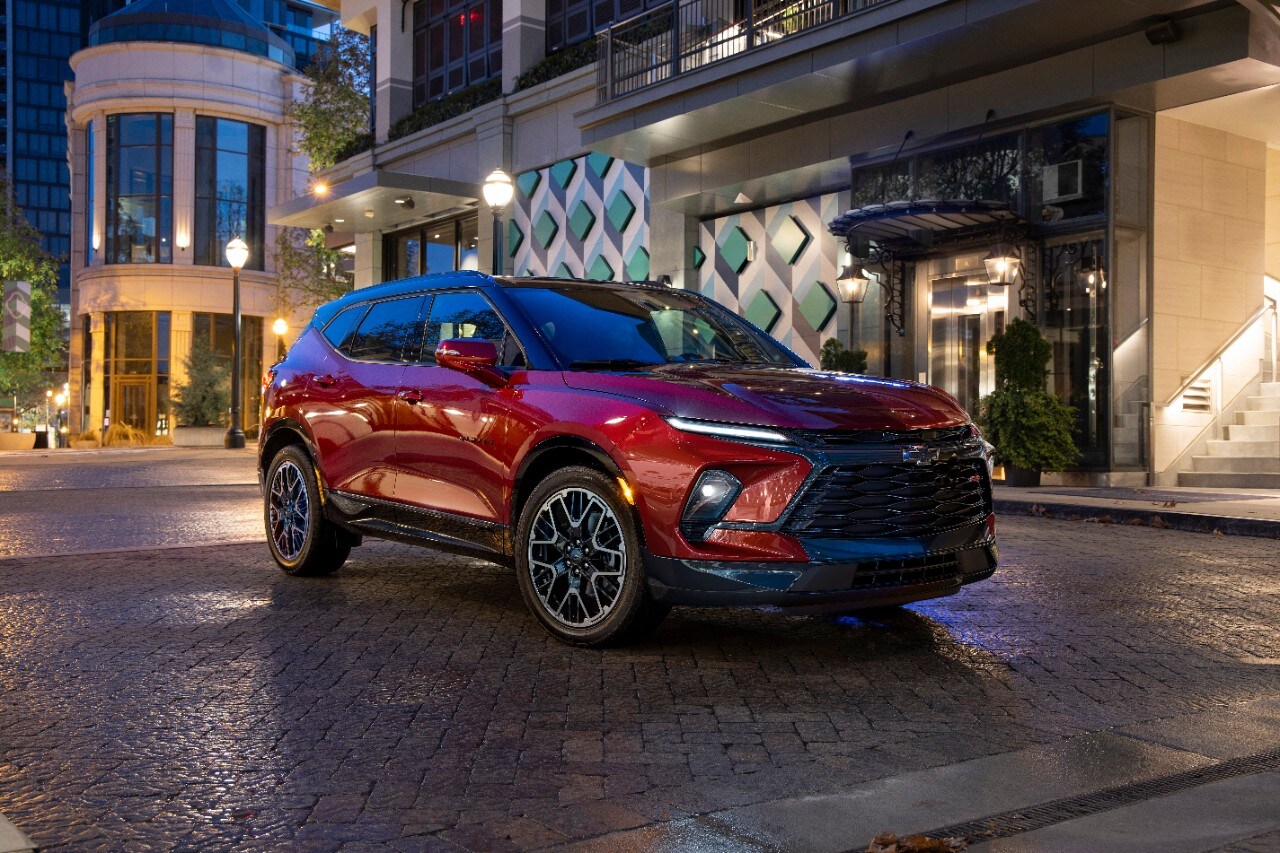 ---
2023 promises to be yet another excellent year for Chevy fans. As always, there's no shortage of innovative and reliable cars, trucks, and SUVs available. We'll use this brief space to preview a few of our favorites from Chevrolet.
2023 Chevrolet Models
Chevrolet Blazer
The new Blazer iteration continues its tremendous legacy of power, performance, and highway supremacy with a few slight adjustments and upgrades. It packs an impressive 557-hp along with 648-lb/ft of torque. This model even has a police version, so keep an eye out for it on the highway if you accidentally exceed the speed limit.
Chevrolet Colorado
The Colorado has had plenty of relaunches and redesigns over the years, leading it to where it is now as a reliable alternative to the equally impressive Chevy Silverado series. This version has a revamped powertrain with a turbo 2.7-liter engine, and its Trail Boss trim carries additional power with its Z71 and ZR2 off-roading platforms.
Chevrolet Silverado
The Silverado has several variants that will please driving owners with diverse interests. The Silverado HD, Silverado EV, and Silverado ZR2 offer their owners a nearly premium experience in terms of performance, towing capacity, electrical capacity, and fuel efficiency. You should see the new EV version available in 2024.
Chevrolet Suburban
Vehicle critics, Car and Driver, rate the 2023 Suburban with an 8.5/10 score, primarily because of its solid towing capacity and "room enough for a town hall meeting." This classic 12th generation model travels very well thanks to its 420-hp V8 engine.
Chevrolet Tahoe
The 2023 Tahoe got the same stellar rating from Car and Driver. Again, if you're looking for something massive with plenty of seating for your family, you can't go wrong with either the Suburban, Blazer, or Tahoe. This model also has the mighty V8 engine (optional), and plenty of trim selections (six altogether). The premium High Country version comes with seven different factory warranty options, guaranteeing you years of safe, high-performance driving.
Those are some of the top Chevy models that will impress you most in 2023. There are several other new and used models, which you can find, explore, and test drive anytime at any Island Auto Group dealership. Contact us anytime to learn more at 718-987-7100.