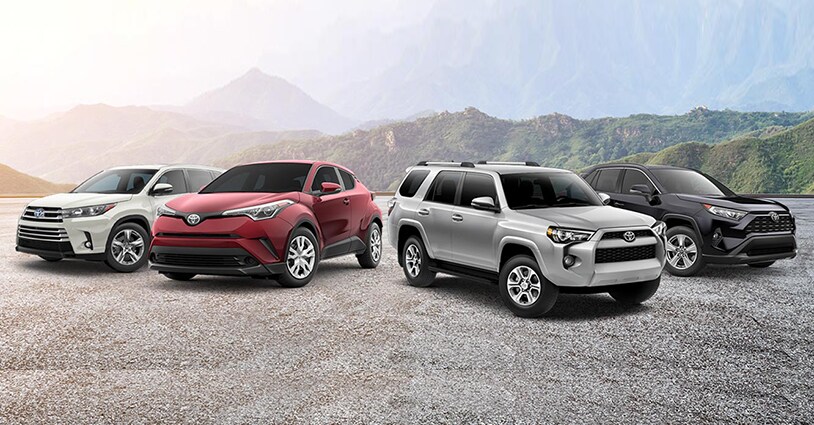 There are plenty of 2022 Toyota upgrades for us to review. One of our favorite car makers never disappoints. These are the most significant changes we would like to show you.
Toyota 2022 Models
Toyota bZ4X

This will actually be a 2023 installment. It represents Toyota's big leap into electronic vehicles on the strength of 215 horsepower and 250 miles of driving range with its battery.



Toyota Mirai

The Mirai is also technologically enhanced and revamped from its 2021 version. It rides on a hydrogen fuel-cell powertrain and has an outstanding EPA-estimated driving range of 402 miles.



Toyota Corolla Cross

The ID.4 hasn't had as many updates, but this electric vehicle promises to deliver a solid driving range of at least 240 miles when fully charged.



Toyota RAV4

We're now on the 25th anniversary of the RAV4 compact crossover. The RAV4 Prime edition includes a 302-hp plug-in hybrid.



Toyota CH-R

We still appreciate the Nightshade edition that Toyota built last year. This year's version is pretty similar with not many drastic changes.



Toyota Highlander

The Highlander has gone hybrid as well, in addition to its solid 3.5L V6 engine. There are more USB ports on every trim, and the Bronze edition gets a new power liftgate, better windshield wipers, ambient lighting, and more passenger seat adjustments.



Toyota 4Runner

This one doesn't include any hybrid features, but boasts a strong 4.0L V6 engine. It also has new LED high/low beams, fog lamps, blind-spot monitoring, and the TRD Pro version comes with a Lime Green paint option.



Toyota Sequoia

Moving down the list, we see even more power with the Sequoia's 5.7L V8 engine. It also has a new paint color, the Wind Chill Pearl, which replaces the Blizzard Pearl.



Toyota Sienna

After receiving a big revamp the previous year, the Sienna comes with a new, rugged Woodland Edition as well as the Wind Chill Pearl paint. You can expect a higher ground clearance along with 245 horsepower.



Toyota Corolla

In addition to the new Wind Chill Pearl paint, the popular Corolla comes with an exciting Ruby Flare. Both the Sedan and Hatchback have 200 HP and hybrid options.



Toyota Camry

The Camry also comes with the Nightshade design. Some trims have dual-zone climate control and heated outside mirrors.



Toyota Prius

The paint schemes are fancy with the Prius. Platinum White and Celestial Black are available. Plus, in Canadian versions, you can get enhanced AWD-e technology.



Toyota Tundra

The Tundra receives a big overhaul in its 2022 installment. Hybrid options provide 437 hp, 583 lb/ft of torque, a new exterior design, new 14-inch infotainment screens, and several new safety features.
Island Auto Group is home to a huge array of new and used vehicles from all the big-name manufacturers. If you want it, chances are we have it. Come see us on Staten Island or call us to learn more at 718-987-7100.
Make an Inquiry
* Indicates a required field