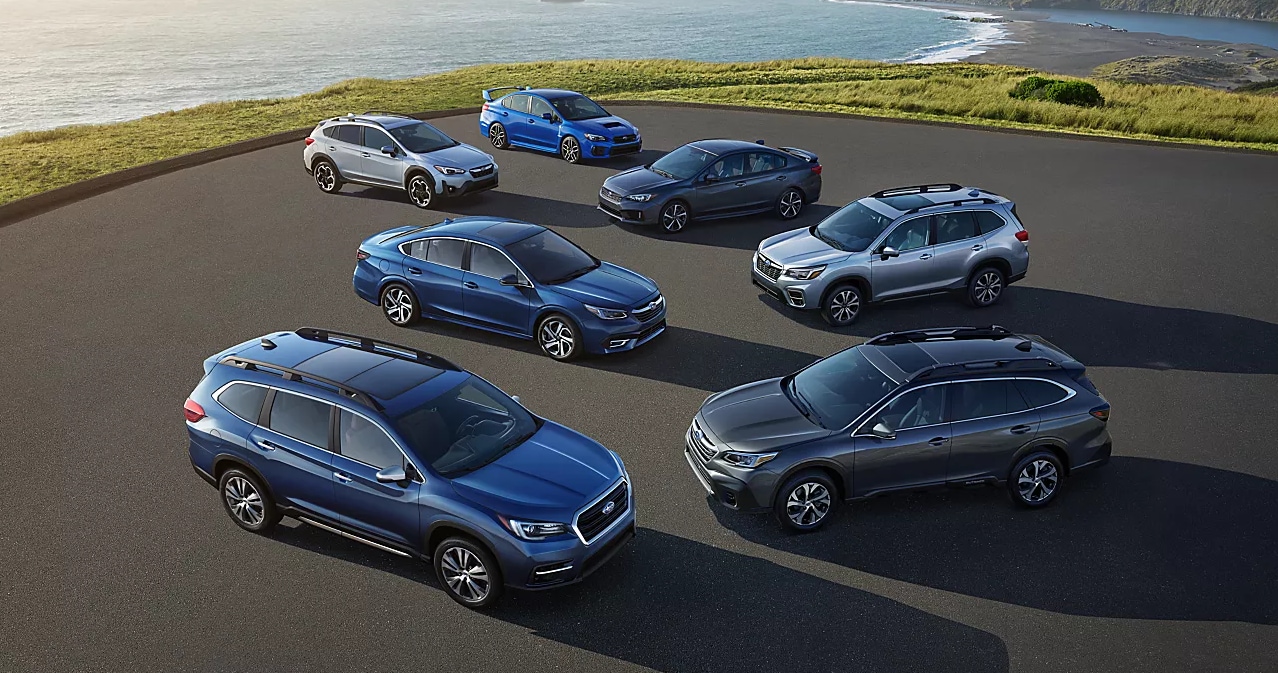 Check out these awesome and eminently reliable Subaru vehicles. There's plenty of next-generation technology to cover, including Subaru's foray into the electrical vehicle (EV) market.
Subaru 2022 Models
Here are the new Subaru editions, their upgrades, and what we like about them:
2022 Subaru Forester

Starting with the Forester, we enter this vehicle's fourth year of its lifecycle, and Subaru continues to perfect it. Expect some refreshing changes to this model's exterior, interior, powertrain, and even more safety enhancements.

2022 Subaru Outback

The Outback will feature the excellent EyeSight X technology. It's a driver-assistance tool that provides 360-degree visual coverage of everything around the vehicle, complete with 3D-print clouds.

2022 Subaru Crosstrek

While we expect even greater enhancements to this model in 2023, don't write off the 2022 edition. Its 1.5-liter turbocharged engine gets you competitive power, which will only get better with next year's 2.0-liter engine.

2022 Subaru Ascent

This model will maintain its excellent 2.4-liter turbocharged engine along with significant exterior alterations. The Ascent should also receive the EyeSight X system in its next installment.

2022 Subaru Impreza

The Impreza features both a sedan and hatchback version. It won't have manual transmission any longer, but does include the EyeSight X driver-assistance software.

2022 Subaru Legacy

The legacy enters its third year of its lifecycle. Subaru did not make too many significant adjustments to this vehicle.

2022 Subaru WRX

There's still a few details that remain to be seen with regards to the Subaru WRX. We anticipate it'll have the big 2.4-liter direct-injection turbocharged FA24 Boxer engine.

2022 Subaru BRZ

This one has a pretty nice redesign. Like the WRX, it features the powerful and high-performance FA24 Boxer engine.

2022 Subaru All-Electric Vehicle

Subaru's first ever electric vehicle is actually a collaboration with Toyota, which lends a hand with the battery components. Expect it to be roughly the size of the Subaru Forester.
Island Auto Group serves New Yorkers with the best vehicles from top manufacturers like Subaru. Be sure to look over our complete new vehicle inventory and maybe you'll find the car of your dreams. Don't forget that we also offer plenty of automotive repair services for your Subaru or any other vehicle. For more information, give us a call at 718-987-7100.
Make an Inquiry
* Indicates a required field