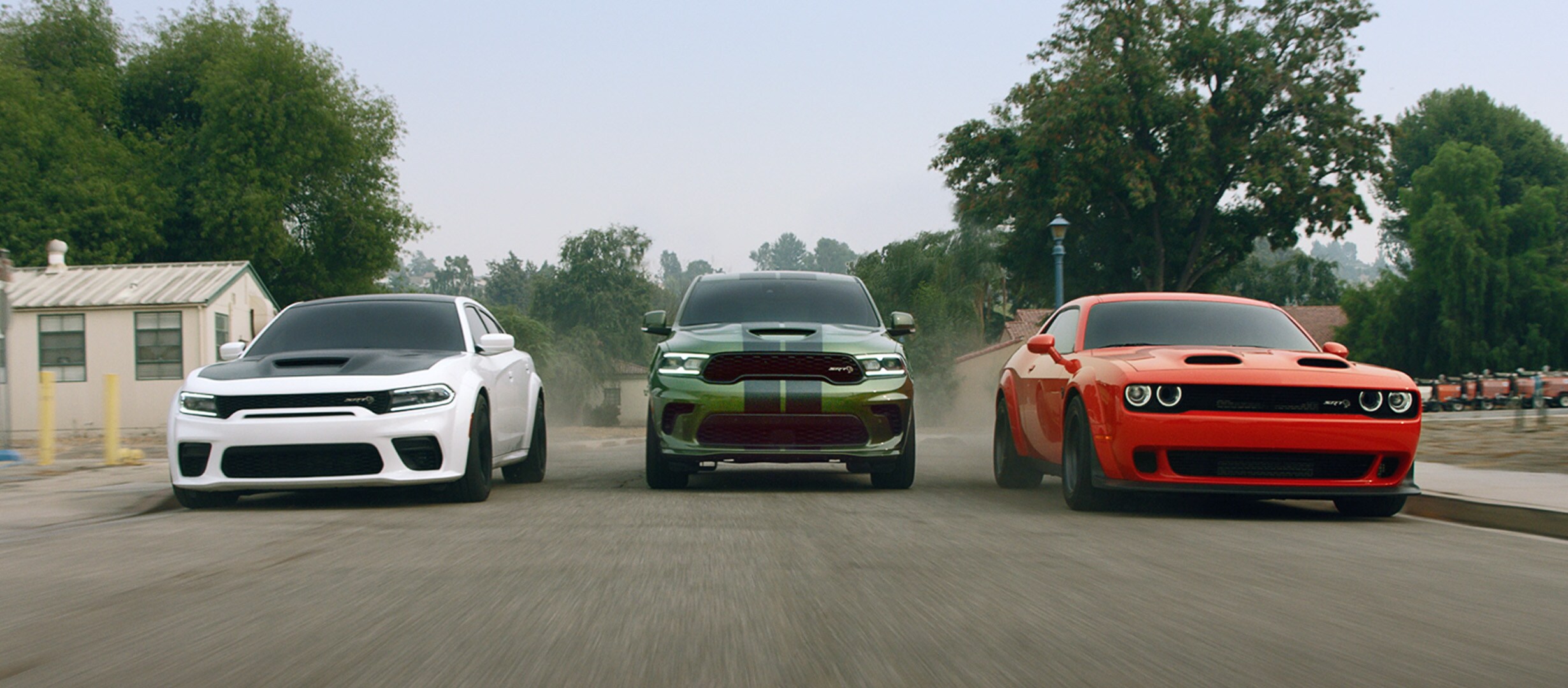 Island Auto Group would like to present some useful news and information regarding the latest Dodge installments. As you know, Dodge, one of America's most reliable auto manufacturers, produces some of the most popular vehicles in our inventory. So, with that in mind, let's review what we love about the Dodge 2022 models.
2022 Dodge Models
Dodge is giving us updates to its two powerful and high-performing muscle cars: the Challenger and Charger, as well as the massive and menacing Durango SUV.
2022 Challenger

Dodge decided to focus on security-related updates for the Challenger and the other Sedans. We think you'll appreciate the new Key Programming Lockdown, a significantly improved alarm system, and its Intrusion Module, which shuts down everything whenever glass shatters.



2022 Charger

The Charger has the same shutdown features but also includes an Enhanced Security Valet, which greatly subdues the engine speed if the car detects an intrusion. In other words, if somebody tries to steal a 2022 Dodge Charger, they won't be able to capitalize on even a fraction of its exhilarating power.



2022 Durango

The Durango has best-in-class towing of 8,700 pounds along with a new top speed of 145 mph, on the strength of its 5.7-liter, HEMI V8 engine. The SXT and GT trims have great new options like ParkSense, remote start, a power liftgate, and several other augmentations to the seating and storage.
We hope you find these updates as exciting as we do. Once these powerhouse vehicles arrive, you won't want to miss the opportunity to own or lease one. As of right now, we're still selling the very popular 2021 versions of these models, plus, we have an extensive selection of other Dodge SUVs, including the 2021 Dodge Durango R/T AWD Sport Utility.

Island Auto Group is the best place on Staten Island to find a new or pre-owned Dodge. We also carry vehicles from almost every significant maker. That's because we dedicate ourselves to finding the perfect fitting vehicle for you. If you would like to learn more about these incoming 2022 Dodge models or have any other questions for us, call 718-987-7100.
Make an Inquiry
* Indicates a required field