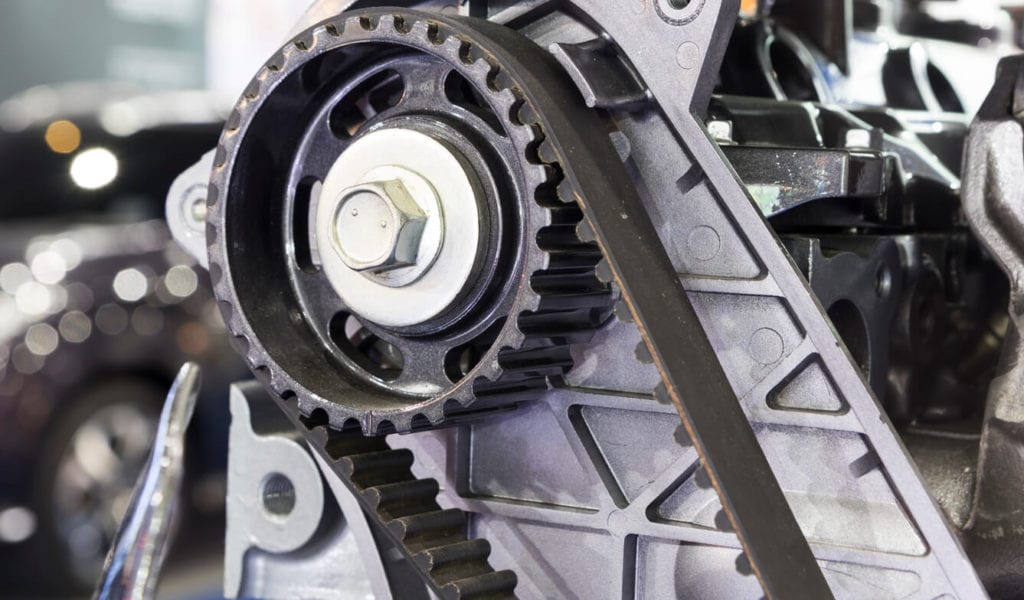 If you're serious about maintaining your car, you already know how important it is to take care of them and replace them as necessary. Island Auto Group has a dedicated service center that can help you with any repair task, including timing belt issues. 
Here's why timing belts matter. 
Timing Belt Maintenance 
What is the purpose of a timing belt? It's a belt that your car's engine cannot run without. It coordinates everything by synchronizing the rotation of the crankshaft and camshaft. As its name implies, it basically times and balances everything that happens under the hood. 
How do you know if you need a timing belt replacement? Keep an eye out for these telltale signs of trouble: 
- You start to have problems revving up your car. 
- You hear a distinct clicking noise coming from the engine. 
- Check for any kind of oil leak around the motor. 
- Exhaust problems are also sometimes attributable to bad timing belts. 
The typical time frame for changing a timing belt is between roughly 60,000 and 100,000 miles. You definitely don't want to play games with a faulty timing belt, either. If it rattles around long enough, it can damage several other engine components.
Avoid the need for expensive automotive replacements by keeping this critical piece of hardware running optimally. 
Expert Automotive Service at Island Auto Group 
If you encounter timing belt issues, it's best to give us a call or let one of our trained mechanics run a diagnostic check. It's well worth the momentary hassle to do this. 
Of course, we at Island Auto Group specialize in automotive service on any make or model. You can count on our handiwork when it comes to timing belts and other things such as: 
- All the various Check Engine Light Concerns 
- Fluid Checks 
- Brake Checks 
- Battery Service 
. . . and much more! 
We're open everyday except Sunday at 8 am with friendly representatives from both our service and sales teams. It's a crowded area, but we're the most prompt and responsive outfit anywhere on Staten Island. 
So, head over to Island Auto Group for expert car care and other services. You can also check out everything we have in our new and used vehicle inventory. We're happy to answer any questions whenever you visit. Feel free to call us first, at 718-987-7100.