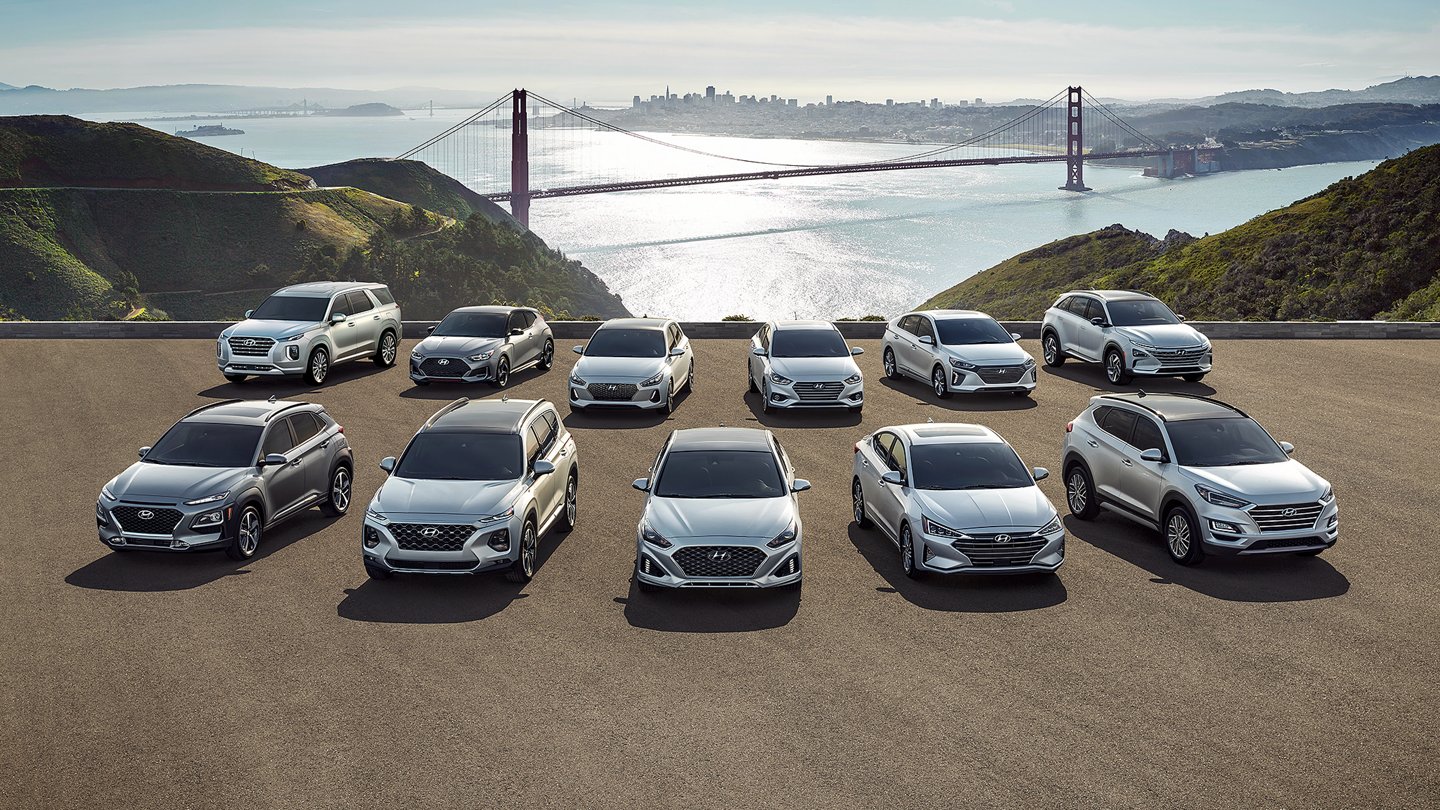 Hyundai fans, get ready to feast your eyes on the newest lineup of 2022 models! As usual, they won't disappoint you. We'd like to fill you in on the various changes that Hyundai has made to each model and trim.
Hyundai 2022 Models
2022 Hyundai Tuscon Series

The Tuscon series comes in four different options: the standard, hybrid, XRT, and N Line. Here, they're really pushing hybrid options, enhanced powertrain capabilities, a 10-inch digital instrument cluster, and at least eight advanced safety features.



2022 Hyundai Kona Series

This will include the standard Kona, Kona Electric, Kona N Line, and Kona New N. These will include six new color options (including Cactus Fern and Blue Wave), along with modifications to the front/rear bumpers, grille, headlamps, taillamps, and alloy wheels.



2022 Hyundai Ioniq 5

This electrical vehicle comes with a convenient and ultra-fast 800V charger, 20" alloy wheels, and lots of new safety programs like Driver Attention Warning. It also features the novel parametric pixel LED lights on its front and rear.



2022 Hyundai Elantra Series

Like the Kona series, the Elantra will come in a standard, electric, N Line, and New N version. There aren't as many changes other than the arrival of the New N edition.



2022 Hyundai Sonata Series

Hyundai has also kept the Sonata series steady without too many alterations. The 2022 version adds Remote Smart Parking Assistance and Dynamic Voice Recognition to the Limited Trim.



2022 Hyundai Venue

The Venue will now include new color and roof options that weren't available on the 2021 models (galactic gray or ceramic white on a black roof).



2022 Hyundai Santa Fe

We're expecting more forthcoming details regarding a premium trim for the Santa Fe. Also, the plug-in hybrid model will include an all-new powertrain.



2022 Hyundai Palisade

The Palisade will make side-mirror turn indicators standard on all versions. As for color, dark brown calligraphy has been discontinued.



2022 Hyundai Nexo

On this model, expect a nice enhancement to the interior technology. The digital instrument cluster goes from 7-inches in the 2021 model, up to 10.25 inches in the new installment.

Island Auto Group always wants to help inform you of what to expect with all the new vehicles hitting the market. We hope you enjoyed this update on Hyundai and might consider test-driving one of our new ones once they arrive. Call us to find out more by dialing 718-987-7100.
Make an Inquiry