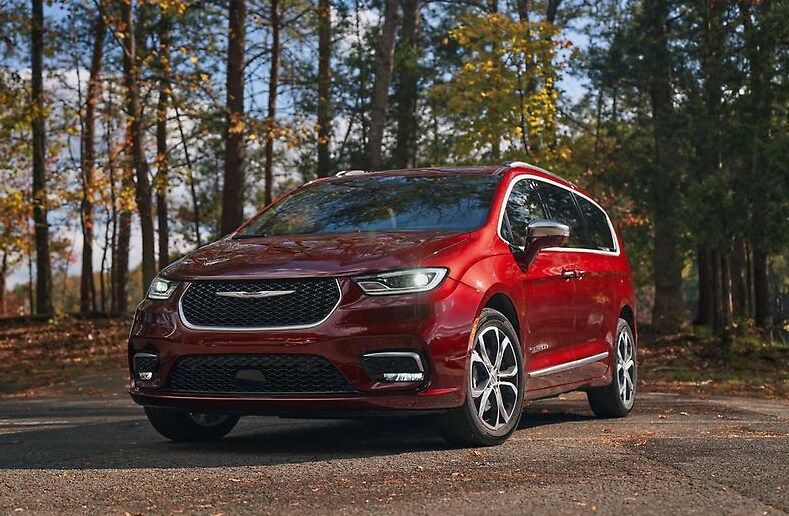 ---
What's in store for Chrysler models in 2023? 
Chrysler is focusing all its effort and creative capacity on its electric vehicle ambitions. In the meantime they've had a few minor updates, but are mostly maintaining a steady ship with all the current models. We anticipate some major innovations within a couple years as part of Chrysler's agenda for a veritable electrical revolution by around 2028. 
2023 Chrysler Models
Chrysler 300
This model gets an upgrade with the addition of the SafetyTec Plus Group technology (for the Touring trim). It's a package of outstanding safety features that include automatic emergency braking, better high-beams, adaptive cruise control, and lane keep assist. 
Chrysler Pacifica
Chrysler's fan-favorite minivan will have a sturdy V6 engine for several trim levels: Touring, Touring L, Limited, and Pinnacle. Critics already praise the sophistication of its infotainment system and its enjoyable drivability.
Chrysler Pacifica Plug-In
The plug-in version will be about the same as the previous installment. All trim packages have 32 miles of electric driving range. Test drivers notice better acceleration speed with this one over the standard Pacifica. 
Chrysler Voyager
Are you after a simpler and more cost-effective version of the Pacifica? Then the Voyager may be the minivan for you. This one drives and functions just as well as the popular Pacifica. 
Chrysler Airflow (Coming in 2024)
So, this is one of the items coming to us in the future. We aren't sure that "Airflow" will be the name for this brand new series, but we can share a few concept features. This model will challenge the crossover market as a fully electric vehicle with premium features like a glass roof on select trims. Chrysler hasn't had something entirely new in quite some time. However, this new installment will have all the latest amenities, and may launch the maker close to the front of the pack in the EV race.
So, in summation, there's a minor update to the Chrysler 300, no significant changes to the Pacifica or Voyager models, and we can't wait to see the 2024 Airflow. 
Those are the most noteworthy adaptations you'll see in the 2023 Chrysler lineup. If you'd like to learn more, you're always welcome to reach us at
Island Auto Group
by calling
718-987-7100.